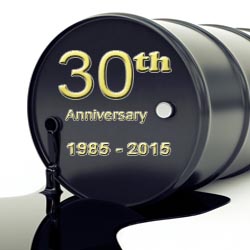 Stradone Oil is a family run business established in 1985 by Sean & Pat Smith who saw a niche in the market for the delivery of oil products and in doing so have been fortunate in securing business through good products choice and competitive pricing. Stradone Oil buy only top quality products and have a spotless reputation with regards to their oil.
Stradone Oil is now run by Louise Smith.
Louise is a daughter of Sean Smith. Louise has lots of experience in the running of an oil company having worked within the industry for the past 23 years.
David Smith is a son of Sean Smith's and has worked with the company many years. David is the Sales manager and together with Robert Grey the delivery driver they strive to provide quality products with second to none customer service.