Distributor of quality oil products
Stradone Oil Company Ltd is a family run business started by brothers Sean & Pat Smith in 1985. Stradone Oil is a sister company of P&S Civil Works Ltd.
Suppliers of quality oil products including Derv, Gas, and Kero. Stockist for Calor gas, Tank lock and Boiler Bleed. We also supply Ton bags of sticks and 20 kg bags of coal.
We are open to the public
Monday – Friday 8.00am – 6.00pm

Order Your Oil
Due to the current oil shortage we are unable to take orders online. Instead, we ask that you contact the office where we can place you on a list.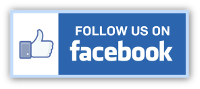 SUMMER HOLIDAYS 2023
Please see our Summer Holiday 2023 closing dates below: We will close from Wednesday June 7th – Wednesday June 14th (Re-opening on Thursday June 15th).
If you require a delivery please contact us prior to these dates and we will be happy to accommodate you.
Stockists of